Under this program, Nile-SEC strengthens Member States' institutional and technical capacities and provides shared knowledge bases to support decision making and action at local levels. This includes generating basin wide science based information and making available to Member States, analytic tools, the necessary policy instruments and early warning systems as key pre-requisites for safeguarding and managing the shared Nile Basin water resources in a sustainable manner.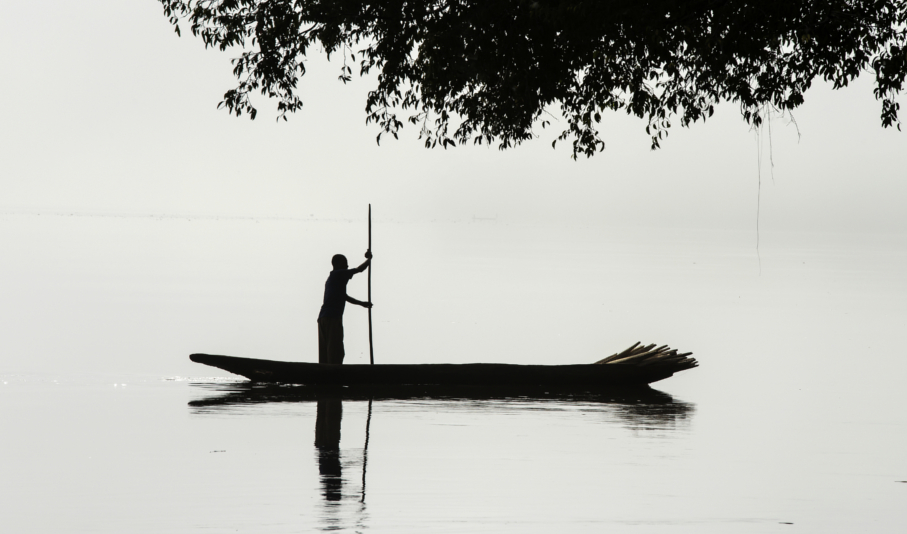 The Goal of this Program is to strengthen cooperative water resources management in the Nile Basin.
This program has got five program components namely; Water Resources Analysis, Knowledge Services, Water Resources Assessment, Trans-boundary Policies and Program Technical Support (core). Capacity development is considered a cross-cutting activity and is embedded in all program components.
Water Resources Analysis
Nile-SEC is applying the Nile Basin Decision Support System (NB-DSS) to address strategic water resources issues identified in 2013 in consultation with Nile-TAC members. This is in addition to providing tailored analytic support to Member States, on water resources planning and management from a trans-boundary perspective.
Water Resources Assessment
This component focuses on strengthening hydro-meteorological monitoring of the Nile Basin for cooperative management of the shared water resources. The component also includes assessment of groundwater resources and water quality in the Nile Basin.
Under this Program Component, Nile-SEC focusses on systematically capturing, packaging and disseminating knowledge generated through NBI's activities in order to enhance shared understanding of Nile Basin stakeholders on the water resources base of the Nile Basin. This is in addition to maintaining an integrated knowledge portal that provides the public with a 'one-stop' access to all NBI knowledge resources.
The immediate focus of this component is the operationalization of NBI policy instruments approved by the Nile-COM in 2013 namely; the Environment and Social Policy, Wetlands Management Strategy and Climate Change Strategy respectively. This is with the objective to realize policy coherence among national policies to promote sustainable water resources management with special emphasis on trans-boundary impacts.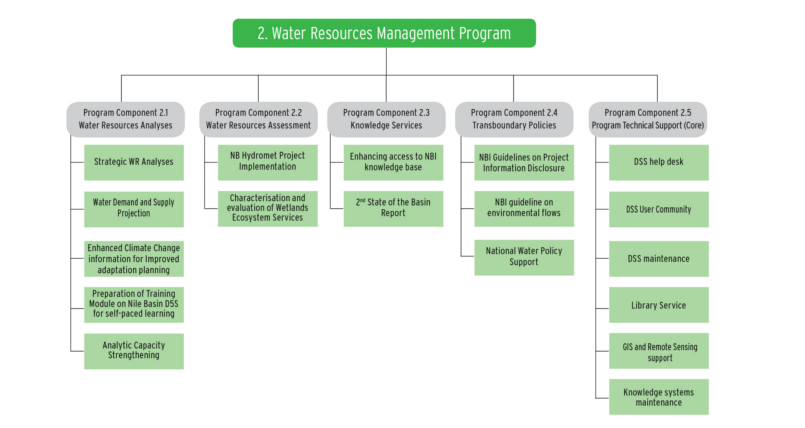 Program Technical Support (core)
The Program Technical Support component is dedicated to ensuring that all NBI analytic and knowledge systems are available to its stakeholders and beyond ensuring timely and uninterrupted use. Key activities under this component are: Maintenance of the NB-DSS, Helpdesk and User Community; Library Service; and the Nile Information System.