Nile-SEC actively provides the first and only all- inclusive regional platform that brings together Nile Basin States for open discussion and understanding of the interests, positions and expectations of the Basin States in what concerns the management and utilization of the shared Nile Basin water and related resources. The platform is also vital for sharing information and responding to shared challenges in the basin.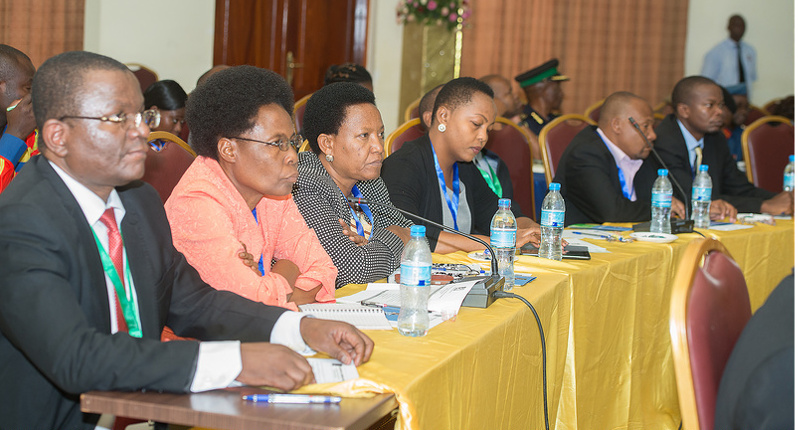 The Goal of this Program is 'regional cooperation, peace and stability in the Nile Basin'.
This program has got four components, namely; Platform for Cooperation; Strengthening Member States Capacity to cooperate; Strategic Planning as well as Strategic Communication and Media Relations.
Platform for Cooperation
Nile-SEC provides effective dialogue platforms for open discussion, learning and information exchange for its wide and varied stakeholders at regional and national levels. Among these are the regular governance fora (Nile-COM and Nile-TAC meetings respective). Activities under this component aim to enhance the level of understanding and appreciation of the social, cultural, environmental, economic and political realities of other countries, benefits of Nile cooperation and consequences of non-cooperation as well as strengthening stakeholder involvement in the cooperation.
In addition, Nile -SEC aims to establish strategic partnerships with like-minded institutions as well as improve coordination and collaboration with other regional economic bodies with which it overlaps geographically, membership and sometimes mandate.
Strengthening Member States' Capacity to cooperate

The benefits of cooperation are most keenly felt where regional processes are effectively integrated into national development. This component aims to strengthen capacity for national institutions in order to leverage political commitment for the Nile cooperation and NBI as well as improve inter-sectoral coordination and planning at national level.
Strategic Planning
The effectiveness and sustainability of regional cooperation is dependent on strong institutions both at regional and national levels; hence the need to strengthen capacities of these institutions to effectively deliver on their mandates. Key activities include strategy development and operational planning, resource mobilization and strategic development partner coordination, program implementation, monitoring and reporting.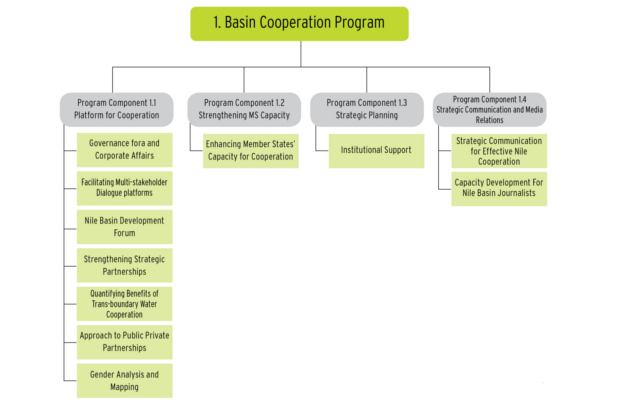 Strategic Communications and Media Relations
Communicating NBI results, benefits of Nile cooperation and consequences of non-cooperation is a priority of this program. The goal is to keep NBI stakeholders well informed, actively engaged and committed to the Nile cooperation agenda.